Administrators need managerial know-how that meets the complexity of the healthcare environment and a professional skill set that demonstrates a passion for people and patient care. Here are the top traits and competencies needed by strong, capable managers in healthcare.
Leadership
As the executives of healthcare facilities, administrators need to uphold the facility's mission, values and aims and inspire patient care teams to perform together to attain strategic goals. Rather than micromanaging staff, leaders supervise. They focus on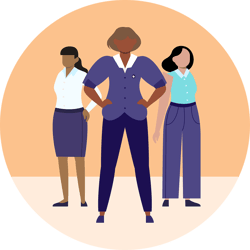 ensuring that professional staff has the tools, the support and the space needed to carry out their duties and deliver the best possible quality care. In this sense, the most successful healthcare leaders model their leadership approach after coaches and mentors. They support people through facilitation, not through shouting orders.
Decision-Making
Healthcare administrators drive policy inside the facility to ensure the delivery of high quality patient care. To achieve that, they need to be attentive to the budgetary situation and balance it with clinical needs. The top priority is ensuring that facilities have the necessary staff and resources, so successful healthcare administrators are prepared to making make smart, strategic policy decisions that balance short-term and long-term needs. Top managers keep a close eye on innovations in the healthcare landscape, as well as regulatory and other changes that could affect the delivery of care, and have the confidence and foresight to adjust their approach as required.
Professional Integrity
Top healthcare administrators are entrusted with great responsibility. These are deeply ethical people who are guided by integrity at every step. Since their day-to-day decisions have enormous impact on staff and patients, they need to be transparent and straightforward about the rationale behind the decisions they make. They make themselves professionally accountable for their actions. Their personal and organizational conduct upholds professional and ethical standards and shows respect towards staff, patients and the community. They don't show favoritism and they never throw employees under the bus.
Being a healthcare leader can be stressful and, as such, the role demands a high level of self-awareness. The best managers take a proactive role with respect to their own performance, too. They don't try to go it alone, but seek advice, consult with others and keep learning.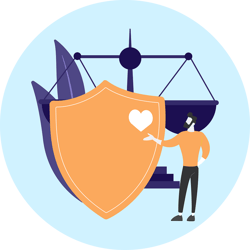 Adaptability
Hospitals and healthcare facilities are dynamic places that are constantly changing. Top administrators are not interested in maintaining the status quo. A fundamental trait is an openness to innovation and a drive to discover ways to improve patient care and better support staff. Healthcare leaders have their finger on the pulse of healthcare innovation – from new clinical techniques, to modern health and wellness measures, to more advanced equipment. Savvy administrators know how important it is to keep management and human resources systems up to date, and have made the shift to digital technology platforms to make operations, scheduling and communication seamless and more efficient.
Personal Rapport
Healthcare administrators are "people" people who are constantly building relationships with different people – staff members, managers of other departments, board members – from all walks of life and spanning different generations. Top managers are highly effective communicators who are able to get information and instructions across clearly and so people can work together to achieve common patient care goals.
They're also empathic, compassionate active listeners with a high degree of emotional intelligence. As a result, healthcare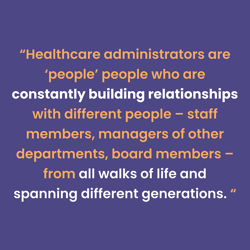 administrators recognize when something is wrong, for instance, when staff are tired or dissatisfied. As leaders and role models, this level of interpersonal respect and rapport is crucial to supporting staff engagement and retention long-term. When team members know their concerns are understood and recognized and steps are taken to address them, the benefits radiate outward. Staff are supported and patients are better cared for, which reflects positively on the organization.
The past 18 months have been extraordinarily challenging for healthcare facilities. While much of the public's attention has been focused on frontline staff, healthcare administrators have shown enormous resilience alongside them, providing consistent managerial and operational support throughout the pandemic. While their work might happen behind the scenes, their leadership is essential in making sure staff are supported and equipped to provide the highest possible care.
To learn more about the award and see the full list of honourees, visit the link below!